I'm still unsure on how to make of it. I'm not the type who easily breaks down in her dreams, but it caught me this time - especially since it involved the love of my life: dogs.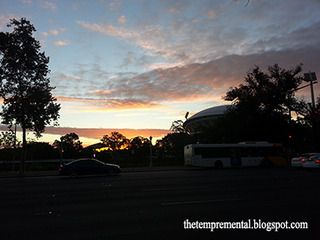 I dreamt that I was experiencing a difficult phase in life (dream meets reality?) when I'd always see a Golden Retriever around me. Although the dog was wearing a leash, the owner was nowhere to be in sight. It was like the Goldie was sent to cheer me up or soothe the negative emotions I felt because I'd feel much more peaceful after spending time with it.
Towards the end of the dream, I saw the same dog; it was wagging its tail furiously. Something in me suspected that this could be the last time I'd see the Goldie. I knelt in front of the dog and hugged it, whispering, "Yes, I know you've to go. Don't worry, I'll be fine."
Only thing I didn't expect was me crying my heart out after uttering those words - to the point that I woke up with tears streaming down in my face and shortness of breath.