Before I begin with the post, I'd like to thank all of my readers for bearing with me when I had to tie the emergency loose ends in Adelaide. This mini review shall thus mark my return to the blogging arena and get the wheel moving.
We were walking towards Rundle Mall after spending a fraction of the afternoon in Victoria Square, exploring Central Market and St. Francis Xavier Cathedral, and swung by Nic & Rocco for a late snack.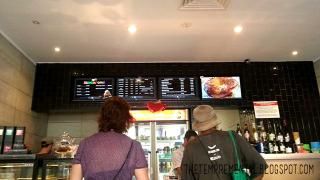 Nic & Rocco is a small espresso bar situated on Rundle Mall and although it may be as such, the cafe provides a unique array of savory and saccharine desserts such as cronuts (a blend of croissant and doughnuts), quiches and muffins. I love the way how the owner had organized the seating arrangements; garden tables were placed in such a way that it wouldn't hinder the queue for order and how the person could sit by the window, sipping a hot drink while watching the people sprint by or even casually investing his time in reading a book.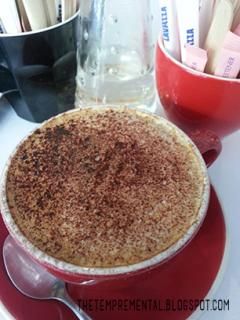 Small Cappuccino (AUD$3.50)
didn't arrive with a stencil; it instead had a comfortable dash of chocolate powder on the foam. It lacked the coffee flavor that I'm accustomed to: that thick punch when one has the first sip, but it contained enough caffeine to keep me surviving through the entire evening.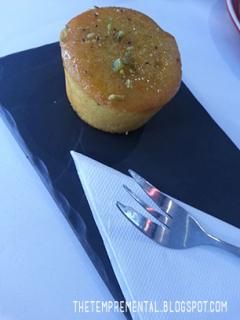 Flourless Orange and Lime Cake (AUD$2.50)
was a tad bit sacchariferous for the both of us, but we believe that the reason lies with the amount of oranges and lime used as balancing elements. The aftertaste of lime punctuated the air that it left hints of lime on my palate, overriding the beautiful zing of oranges. The best part is that it is gluten free and more than suitable for anyone who is allergic to wheat.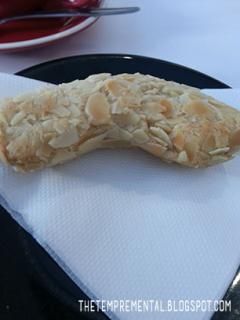 Flourless Almond Biscuit (AUD$2.00)
had a sweet tang to it, especially with the fragrance of the almond melting in the mouth. Like the Orange and Lime Cake, this biscuit is gluten free as well and contains more piquancy than saccharine.
Nic & Rocco,
6 Rundle Mall,
Adelaide,
SA 5000,
Australia