Note: I know that this is no longer hot news, but I am relieved that the rain has finally shooed the haze out from Klang Valley, returning to us the air that we're used to. As long as it's still the open burning season, I won't jump to the conclusion that the haze has left the building.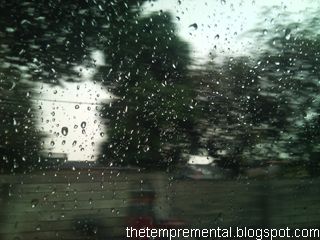 My stomach growled for food almost immediately after I had paid for the weekly's grocery purchase and remembering Crystal's penchant for Whisk's coffee, I threw the bags of groceries into the car and headed straight there.
I was lucky that it was after the lunch hour crowd that I entered the F&B outlet and paid for my order, waited for it to be personally delivered by the employee (or barista, didn't quite catch a glimpse as my concentration was glued to Facebook and the email and whispered my thanks aloud.
Between the limited choices of lesser-sweetened cakes and its sweeter siblings, I briefly hesitated before I chose this cake in view of its nutritional benefit. If I can remember correctly, one bar of dark chocolate daily will boost the endorphins and prevent an emotional blue.
I like chocolate not because of that, but because it also soothes the cravings easily.
Chocolate Cake Slice (RM 8.90)
The first bite was lovely; it easily blended well with the taste buds and smoothly coated the mouth. The frosting, however, revealed the actual sweetness; it hit my taste buds with such a bang that it numbed the pancreas momentarily.
The cake itself was moist with endless amounts of chocolate inside.
Cappuccino (RM 10)
It was in that faint moment shortly after the first sip that it dawned on me that this could be the type of coffee that Teochew Mama would love: just the right amount of coffee beans and very little froth has been used in the production of Whisk's cappuccino.
On a fairer note, it didn't contain the oomph that I wanted and a strong but balanced taste of milk and coffee.
Maybe I should've ordered latte instead.
Address:
Whisk Espresso Bar and Bake Shop,
LG 03A, Empire Shopping Gallery,
Jln SS 16/1,
47500 Subang Jaya
Tel:
03-5022 2060
Website:
www.facebook.com/whisk.KL
Landmarks:
Tong Pak Fu, GNC and Jaya Grocer