Ingredients
1 Tablespoon bread crumbs
1 egg
10 medium-sized prawns, peeled and chopped
3 shiitake mushrooms, soaked and finely sliced
1 tsp sesame oil
1/2 tsp salt
1/2 tsp pepper
Dumpling skin
1/4 cup water (as the adhesive)
Directions
Glaze the steamer with vegetable oil and leave aside in a pot of water; this helps to prevent the dumplings from sticking.
Combine mushroom and prawns in one bowl.
Pour bread crumbs and egg and stir until well-mixed.
Add sesame oil, salt and pepper.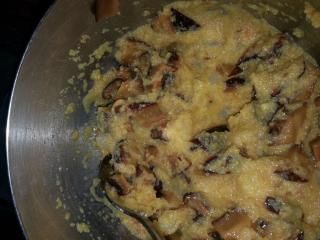 Put a teaspoon's worth of filling on the middle of the dumpling skin.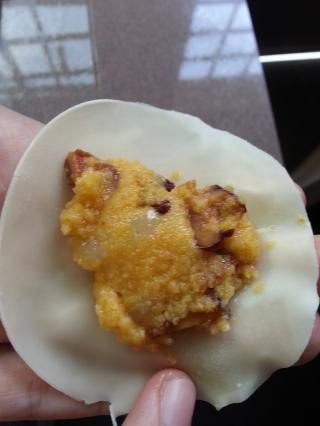 Dip finger in water and apply it on one end of the skin before sealing with the dry side.
Repeat the process until the filling has been used up.
Bring the pot to a boil and insert the dumplings as many as you can without overcrowding it.
Steam for 15 minutes on high heat - or when the dumplings look airtight.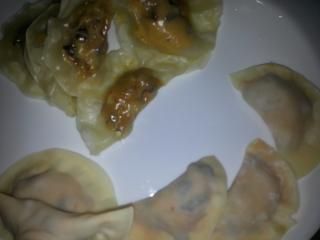 Serve warm.