The uncontrollable tears threatened to seep into Michelle's bloodstream yet she willed herself to continue playing the piano. Unlike previous occasions, where the melody came to a fuzzy halt, she will not allow herself to grieve for the loss of a beautiful friendship. It was necessary that she moved on and chase the dreams that she longed for instead of being locked inside a cage by her misery.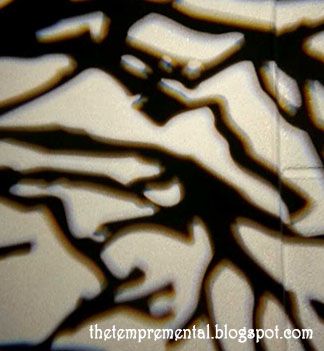 She remembered that event lucidly; she still remembered the freezing glance that he had in his eyes, but she thought she saw someone hurt beyond description beneath the perfect facade. Someone whose beautiful dreams were crushed into pieces. Someone who believed, as much as she did, that in a different world, they'd be the best match for each other.
He shook his head and turned away, unwilling to bid this perfect memory adieu.
"Wait, Joshua, wait!"
The sound of her voice pierced his heart like a sword. Inasmuch as he wanted to deny it, only her voice had the power to stop his heart. Yet, he couldn't bring himself to address her without revealing his broken self.
"If this is going to be over between us, allow me to express my thoughts," she continued. "Treat whoever you fall in love with in the future properly. Don't repeat the same mistakes with me."
Joshua remained silent.
She took a step forward. "It's bad enough that we hurt each other to the point where we can no longer remain the best of friends and I'm sorry that I've turned you icy cold."
It was not the words that he expected to hear, but it gave him the strength to finally face Michelle with a softened glare.
"No amount of apology is going to soothe the broken hearts or even rewind the time that we wasted. If there's one thing that you are able to do for me, please forget that I ever existed in your memory -"
"But," he croaked in interruption.
"Trust me, Joshua." She sighed with sadness. "It will help you move on. You may not be able to understand the relevance now, but you will when the years have passed us by."
Surprising himself and Michelle, Joshua lunged forward and embraced Michelle. "I'm really sorry. I'm really sorry."
She could hear that his voice was on the verge of cracking and she wanted to hug him and offer her condolences, but what difference would it make? They had arrived at the point where the bridge has to be burned in exchange for their total recovery.
She softly nudged him away.
"Sorry that I've loved you, Joshua," was her last words. She rushed away in the opposite direction, fighting to no avail to keep the burning tears bottled inside her heart.
Not far away, the brown-eyed cutie pie was snapped awake from his forty winks by the sweet serenade that came from the piano.
*to be continued at a later time.