Trust me, only the dedicated folks wouldn't let the chilly weather be in the way of a good exercise on the hills.
Although my friend was rather hesitant to invite me for the expedition because he knew that I'm knee-deep with the workload, I was game for it. I needed the time out from a packed schedule and smell the fresh fragrance. The workload has greatly impacted my emotions and, as such, it's making me reconsider the plans for the future (read: after graduation).
The more I ponder on it, the more it feels like the right move for me.
But that's a story best left for another day.
Back to today's post.
It definitely was a hectic weekend trying to balance the readings, tutorial work and the outing. I almost tripped on the steps in the library after a late night with a friend (I wish it was for our assignments instead, though) and crashed in the Administrative Law lecture due to the inadequate sleep over the weekend. I should've realized that disaster was around the corner when I slept at 1 am on both days and woke up 6 hours later for classes.
Mea culpa.
With that, I introduce to you, Black Hill Conservation Park in Athelstone.
Its terrain is similar to that of Bukit Gasing but the atmosphere is much fresher and 'tastier' due to the unpolluted environment. It didn't radiate the claustrophobic aura that Bukit Gasing sometimes had, especially in those shaded areas. I mean, sure, it's good as a protection from the sun, but it also makes the place feel . . . cold and dingy.
The landscape, additionally, was breathtaking to the point where I continuously interrupted my friend to stop for pictures while we trekked the chosen path. As we gingerly made our way up, we were surrounded by beautiful trees and the colorful flowers that greeted us with a smile.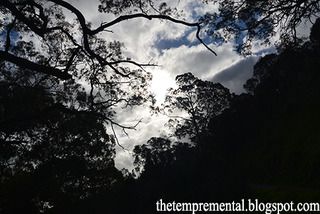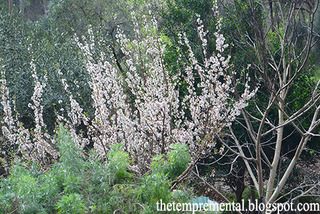 (I've obviously captured more pictures than this, but I'm not going to bombard the entire post with it, lol.)
He even added that the panoramic view changes into a stunning beauty if you are there later towards the evening, where you can hug your loved one close to you and watch the sunset in the distance. I know what some of you are thinking, but I'll have to unfortunately disappoint you, folks. Neither did my friend and I wrap each other in an embrace (that'd be super awkward, and I would've elbowed him instead) nor did we watch the sun return to rest either.
The only issue that we encountered while trekking was the unexpected winds. While the projected forecast was a cloudy day, there was no indication of dancing trees up at the hills. Look, we may have been insane enough to trail the park in winter, but at least we were intelligent to bring a furry, warm coat with us.
We adjourned to an Italian cafe in the adjacent suburb of Campbelltown for a late tea/early dinner over rounds of coffee and pizza. I was tempted to order a medium-sized pizza, but figured that it was safer to stick to a smaller plate since it's just the two of us.
Guess what? I gaped at the pizza when it arrived. It looks more like a medium than a small!
Top: Mocha
Bottom: Flat White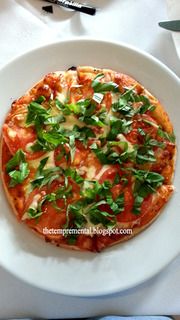 Magharita Pizza
As my friend was aware of my hesitance to loiter outdoors after dusk, the conversation and laughter continued at my place. Due to the sensitive nature of topics and jokes, it's best to leave it out of the public domain, but I can briefly mention on something: I finally know what in the world 'tickle my pickle' means!! Bya, you should've just explained its definition to me back then.
It wasn't until my eyes threatened to shut on me that my friend (not Bya) and I knocked off for the night and went our separate ways at a little past 1 am on a Sunday morning. How I managed to wake up in time for Mass is beyond me, but that left me like a walking zombie on Monday.