Hello, dear readers!
It's been a while since my flight back. Although I've revealed the intention of a vacation in advance, I didn't let the cat out of the bag about the destination until the eleventh hour. So yeah, I flew out to Kuala Lumpur - unwillingly, if I may add - for a couple of weeks to run banking errands and clear the mental exhaustion.
Only a handful of friends in both areas knew about my impending trip. The rest weren't aware of it until I returned to Adelaide. I know I sound sneaky, but I didn't have the extra time to catch up with them over a cup of coffee or a glass of wine.
Even the ones who knew couldn't meet me in person either.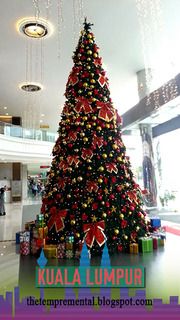 I wouldn't dare to admit that the flight experience from Adelaide to Kuala Lumpur was an awesome one. Those who are frequent flyers of the international routes would've experienced this: a morning flight would require you to arrive at the airport hours in advance to avoid the peak hour traffic - on the road and at the check-in counters itself. I almost missed my flight last November because both the boarding and Customs took ages, sigh. I'd rather resemble a panda from night flights than to struggle for morning flights and run the risk of being late for the flight.
That, as I recently learnt, has its own issues too. I'll elaborate on that later.
As my cabin luggage was over the limit, extra time was spent repacking - and history almost repeated itself, sigh. At the back of my mind, I knew that the gate for bag drop will close an hour before the flight's departure to allow the airport employees to bring/drive the checked-in luggages over and load it into the plane. It wasn't until the on-ground airport employee - a fellow Malaysian - assured me that the plane will only depart after all checked-in passengers are accounted for that I allowed myself to relax. The reason why there was a large, unexpected crowd stemmed from a large chunk of passengers who bought their tickets at the eleventh hour.
Not to mention, some of them are transiting at KLIA before boarding another flight to their final destination.
I wasn't looking forward to being home unlike last November. It was if my psyche was stuck on Adelaidean soil when the plane left the tarmac. I immediately knew, with a sigh, that it was my brain protesting against the heart's desire to absorb the bright sun and nourishing humidity in KL. With the brain and heart in different places, it was obvious that I blew almost RM 2,400 (about AUD$800 +/-) on the flight ticket for nothing.
But hey, at least we satiated the cravings for Malaysian dishes and caught up with a couple of old friends. If only someone informed me that there would be more rain than sunshine, I wouldn't have packed so much clothing home. You see, I was under the mistaken belief that I'd be soiled with sweat. I'm not looking forward to the last two years of studies because it'll be chaotic and hectic. Most of the courses are intensive or heavy-weighted. I better issue an advance warning to my parents to zone me out when I'm venting through WhatsApp and Skype.
If I thought that the flight to KL wasn't pleasing, my return flight to Adelaide was twice as bad. The check-in process at KLIA was alright - although no one told me beforehand that all passengers are to drop off their luggage in the same area. It should've been dedicated counters for the various flights like in the past. Thank God one of the passengers mentioned that everyone is in the same queue for the bag drop.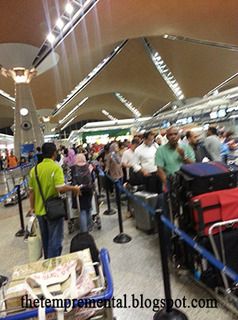 Not all of them are Adelaide-bound... some are heading to Melbourne, Saigon, Incheon and Bangkok among other places
Methinks the change must've been the result of cost-saving tactics. MAS, oh, MAS, you could've posted about it on your website or have a notice at the kiosk/queue itself…
Now here's the matter that I insinuated a little earlier in the post. Although the plane landed a little earlier than scheduled, 1/3 of the passengers were forced to wait for nearly an hour at the baggage carousel. When we reconvened there after clearing Customs, only a handful of luggages were there to greet us and it moved at a tortoise's pace - to the point where it was suspicious. I'm not expecting it to be out of the plane at a rabbit's speed because it's done manually, but an explanation at this time would've been helpful.
It wasn't this long last December. 30 minutes was all it took for me to grab my luggage and enter the arrival hall - despite the fact that the bag drop at KLIA was at least 2 1/2 hours earlier. *inserts sighing emoji*
Was it the replacement public holiday in Malaysia that brought the crowd to Adelaide?
Enough of me speaking. I'll let the pictures take over now.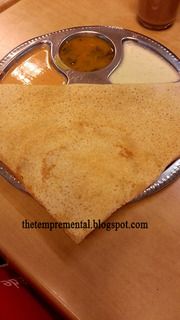 Dosa - a type of pancake-crepe that can also be eaten for dinner. From what I can remember, the batter is made from fermented rice.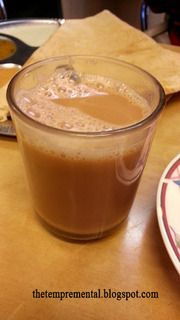 The must try drink if/when you visit Malaysia:
teh tarik
(pulled tea). From what I can remember, it's actually milk tea that is pulled from one cup to another for two reasons: one, to froth the drink (hence the bubbles at the top) and two, to cool the tea to an acceptable drinking temperature.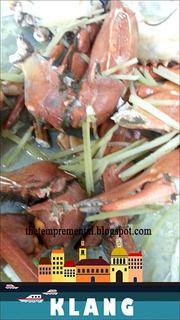 Steamed crab in Pandamaran, Port Klang
Bak Kut Teh (Pork Rib Soup in English). I've heard that its origins are from Klang, but this dish is available nationwide now.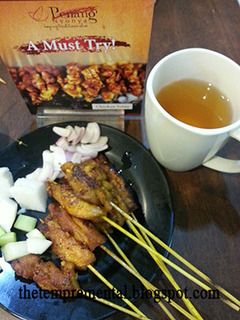 Need I say more? =P Another national dish (
satay
) that you need to sample if/when you're in the country.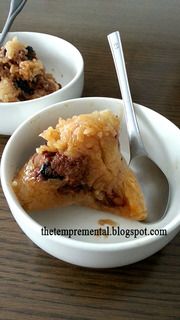 Bak chang (rice dumplings)
I've more photographs of the food we've sampled in Malaysia, but I didn't want to upload all of them at one go because I'm not in the mood to tempt ya'll with the delectable dishes.