There were a couple of groans in the background when the teacher mentioned that we had to exchange seats with each other.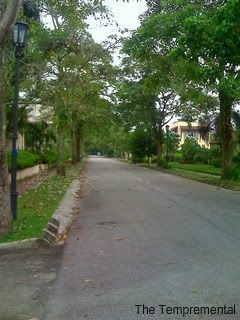 I had walked towards the person seated on my original seat and told her that I'll return during the break to collect the bottle of tea that I had left at the foot of the table. When I returned to my new seat, another classmate had caught hold of me and asked whether I'd like to join her on her table. I politely declined, saying that I had already exchanged mine with someone else.
Over the weekend, another friend of mine and I had a modeling gig at the concourse of one shopping mall.
When it was our turn, we let out a breath and graced the runway in our attire - swimwear - while we tried to be natural and swallow our nervousness.