Let's see. You'll need the following ingredients to whip up a "Cheesy Egg Sandwich":
2 eggs
4 slices of sandwich loaf
1/2 cup of grated cheese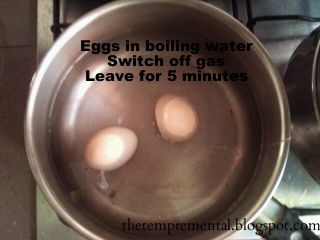 If you don't keep track of the time, the half-boiled egg could and would easily become a perfectly done egg.
After laying the bread slices on a plate, crack open the half-boiled egg and carefully pour it onto the bread. I wasn't extremely careful, which caused the egg to run down the bread and spill everywhere.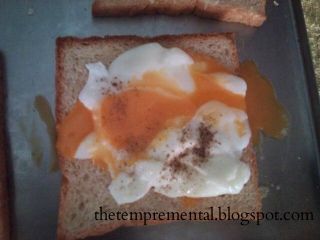 Scatter the cheese onto the bread.
Bake at 100C for around 10 minutes, or until the cheese has melted.