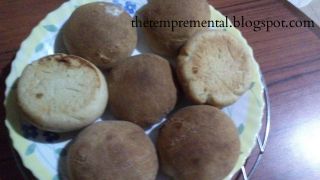 First attempt at homemade buns.
It turned out alright; taste wise, it was perfect but texture wise, it could've been softer.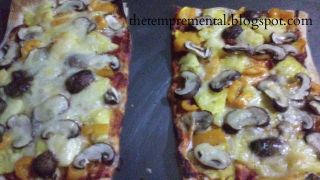 Second attempt at pizza.
It was a disastrous result, even though I had bought the ready-made base.
Not only was it not crispy, the green bell peppers (capsicum) was a little undercooked even though it was left to bake at a high temperature of 220C.