It was by chance that I stumbled upon the last couple of packets of instant yoghurt powder (bought from Woolworths Morley). I knew that I can't leave it to rot in the cabinet for the next occupant to clear; that'd be mean and a waste of food.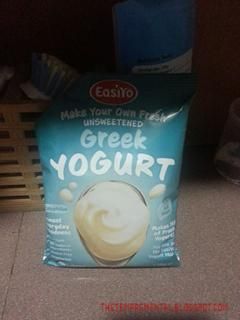 In a pot of lukewarm water, stir in the powder.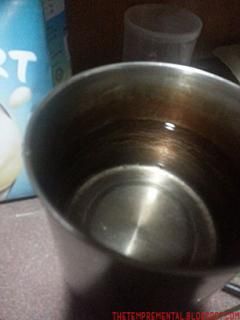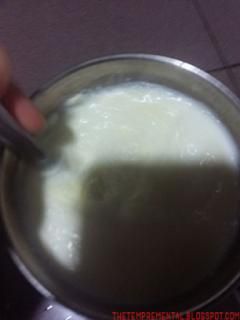 Strain into a rectangle-shaped container (like the one illustrated in the succeeding picture).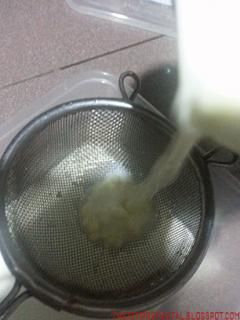 Leave in the warmest area of the house (it's usually the kitchen, but it can be the living room at times) for around 12 hours or squiggly.
(I made the error of leaving it unrefrigerated for 18 hours and the batch that I made smelt like it was fermented.)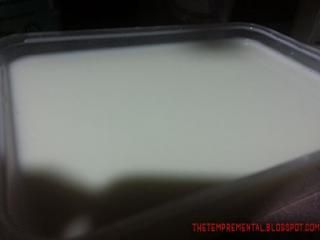 Refrigerate for at least 8 hours or until firm.
Enjoy!!
(I topped mine with almonds since it's been barely used.)
P.S.S. Since Mama Carrie had bought the yoghurt maker from a MLM company years ago, I usually make use of that item whenever I want to eat the homemade version; it's somehow easier. But it's been packed away for my future use in Australia, forcing me to make do with whatever I have.