It is not quite often that you'll see me loitering in night markets, especially the ones abroad, due to the distance from my place, but the one that I went to left me doing just that, browsing through the various stalls.
The one I attended is unfortunately the last one of the year. I wasn't alerted to its existence until a newsletter from the university arrived in my inbox, encouraging all of the international students to visit the place while we still could.
According to
Splash Adelaide
, Adelaide Night Market is an event that brings together small business in retail and food with entertainment under the sunny evenings every Sunday until the Sunday before Easter.
There was a particular booth that caught my due to the visual aesthetics of the products. When I approached the stall, I saw that there was a variety of products being offered for sale, such as lip balms, body scrubs and soap bars (of various flavor and color).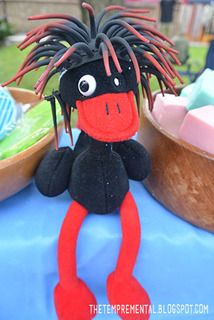 Birds of Paradise's official mascot.
A quick word with Erika, who happens to be the brainchild behind Birds of Paradise Soap Studio, revealed that all of the products are handmade with love and care. There are new products that will be launched as soon as it has been cured for a number of weeks.
Body Scrubs, which are available in an assortment of flavors.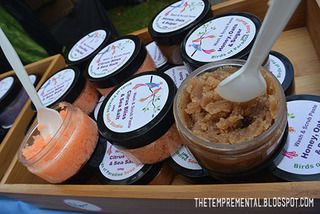 Face and Body Soap Bars, which are available in a wide array of colors and fragrances.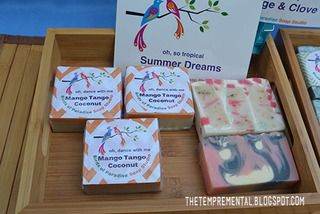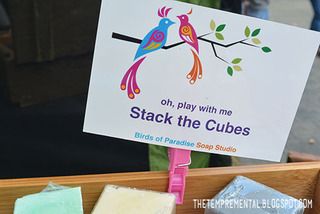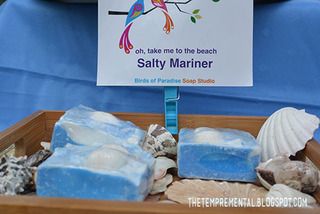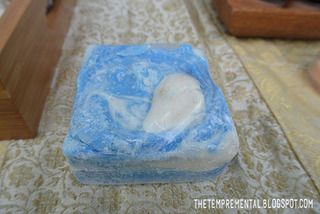 The one that attracted me was 'Salty Mariner' because it was something that I've never seen before - be it here or back home in Malaysia. The shells on the soap are made out of sea salt.
Birds of Paradise Soup Studio's next stop would be at That Dapper Market in Bowden, North Adelaide on the 12th April 2015 (that's
this Sunday
, folks!). There is more array of merchandises being offered than the ones featured in today's posting.
Feel free to browse through Erika's Facebook page
here
to have a look at all of the items or to know the list of places that she'll be selling at.