In the first scene, which didn't provide enough context for me to work with, I dreamt that I couldn't find my way home and landed in an adult's house. The owner's eye shot up when he saw me because I looked familiar to him. It dawned on him that I'm a friend of his nephew and we've met at an open house gathering.
In real life, the nephew is my childhood friend who's happily living his life in Boulder, CO. The reason how I could make the association was because he mentioned the friend's name. The house resembled the ones in the neighborhood of USJ 11. I reckon that the dream's nudging me to address the insecurities and annoyance at everything going around me. Either that - or I'm harboring the subconscious fear of failing and wish of desiring a safe pair of arms to guide and nurture me to weather this storm.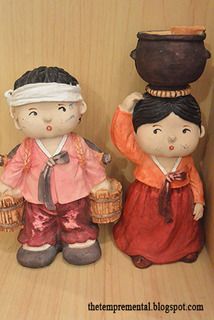 In the second scene, where it was much clearer, I dreamt that I loitered outside a large hall full of foldable tables and chairs with a trolley that students use to lug their textbooks to school in. The hall was devoid of people when I entered and immediately settled for the seat opposite a female friend for the next tuition session. Seated diagonally us was a college friend who didn't notice my presence there.
"Dreamt of him working in a coffeehouse and, guess what, he's actually a barista in real life," was what I whispered to the female friend. "I haven't spoken to him after our graduation…"
In real life, the said female friend is an associate in law who's in the same batch as me. The said college friend is the same one mentioned
here
.
The memory of attending that tuition in elementary school, albeit a different location, arose like ashes in the air. I don't know; maybe it's a hint of personal growth, where I'm learning something that will propel me to greater heights. Or it's an indication that I need to improve intelligence as I've been feeling a little … well, un-intelligent lately. I wouldn't dare say that it's hinting me to confide in a non-judgmental person because I'm quite comfortable in keeping most thoughts/comments/opinions to myself nowadays.
I know that it's a signal for something if the college friend can appear in my dream twice. A quick check online revealed that I need to reflect on my acquaintanceship with him for clues as it holds the key to lessons I'm now experiencing.
In the third scene, which left me with a frown, I dreamt that another friend dropped me in front of an office after picking me up from somewhere. The departing destination was not revealed. The person awaiting me in front of the office was wearing an office attire and an employee tag. His eyes beamed with happiness and he proceeded to rubbing my cheeks in the same way that I used to do it to my Shih Tzu. He kept muttering that 'aw, you so cute', much to my chagrin. I rolled my eyes and shot a visual signal to my friend, who was rearranging his things at the back seat of the car, for help.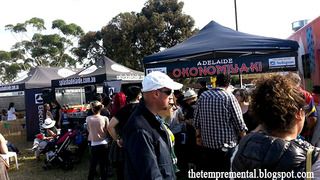 In real life, I've no idea on what to make of this because the identities of the so-called friends in the dream weren't revealed. I can interpret this dream in two ways: 1) the person rubbing my cheeks is someone close yet exerting authority over me. I can't fight back although I should and he knows that, exploiting my weakness to his advantage; or 2) there are positive changes coming my way hence his action of jokingly rubbing my cheeks. This action would require the person to be a loved one - either a parent or a lover.
The online interpretation even went as far as to suggest that a dearly beloved one is in my midst but treating my existence as invisible. *facepalm*