Hello again, folks!
How was everyone's Chinese New Year? I hope it was much better than mine. Mine was expectedly quiet, seeing that it's my penultimate year in a foreign land with a different spirit for the festivity. I've learnt not to expect the annual lion dances or fireworks (unless it coincides with other events) because it's not ingrained in the Australian culture in the same manner that it does for Malaysia, which is why I'm always caught aback whenever I hear the drums.
If memory serves me well, you'll know that the festival season is around the corner when the shopping mall or grocery stores are alive with the mandarin oranges or the festivity-themed songs. Your neighbors will set the firecrackers or fireworks off on the street, sending you into a temporary cardiac arrest or reaching out for your thickest headphones.
Nothing of that sort occurred here.
To be honest, I didn't even know that it was Chinese New Year until I received the festive greetings from friends on WhatsApp and one of the sales assistant at the Asian grocery store that I patronize frequently informed me about it. Talk about being kept in the dark, lol. I guess that's the beauty of not traveling during the festivity. Unlike the rest of my compatriots, I chose to spend it here instead of back home for reasons that I'll rather shove under the carpet. I think the only fruitful thing I did was watch the much-anticipated Australia Open 2017 finals between Federer and Nadal over a plate of Magharita pizza at the tail-end of the heatwave.
It was down to business with the start of the orientation training. We gathered on the lawns outside Elder Hall like piranha fish giddy with delight over human delicacies to meet the students who were assigned to our care for the important day. I wouldn't blame the commencing students for the overwhelming nerves because we've all experienced it as freshmen. It took me an entire year - yeah, I know - before I found my footin and regained my confidence as a sophomore. Let me tell you that it's not the orientation day that will paralyze you with fear (although I didn't attend mine. I mean, I was there on campus but it was a different atmosphere altogether). It's the first day of tutorials that has the potential of you breaking into a film of perspiration - unless you're the lucky one to have friends/cliques from college in the same degree and seminars as you.
Anyway.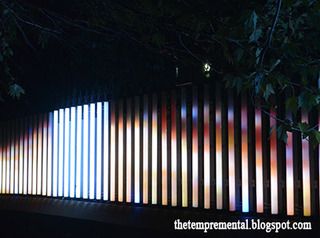 After the necessary introductions and small talk, we listened in on a speech presented by the outgoing Vice-Chancellor before we disembarked on a campus tour. You'd think that I'd have made my way to the O-week activities since I was there, but I gave it an entire miss. I wasn't feeling the spirit of it. It's one thing to attend it with familiar faces but it's another to be there on your own.
That's not to say that I can't attend events on my own. Heck, I've done it before.
My penultimate year officially starts tomorrow with the Creative Writing lecture. Yeah, I know what you're thinking. I'm either out of my mind or crazy for not pursuing a double degree. I've thought about that as a freshman in Taylor's … but let's just say that I'll have gone for it in a different world. It's not a piece of cake to endure the intensity of a double degree because you're talking about 4 courses every semester for at least 5 years.
I don't know what to expect although I've been doing this for the last two years. I mean, each year throws you off-balance with its weird twists and turns. I've also peppered the foundations that will lead me to the next stage of my life with seeds of hope. I'm not going to jinx it by speaking of it, but I hope that things will turn out for the best and it'll at least bring out some joy. I don't know why, but I've been feeling alone and isolated in crowds. Like I've tuned everyone out and the only sound I hear is the one of my beating heart.
Which is not a good thing, if you ask me.
Which is also a good thing that the physical exhaustion masquerades it. I've always taken my time to flag a ride to the same destination as everyone else (if it makes any sense?). I don't do things just because everyone else of my age is doing it. Take driving license for example. Most of my friends rushed to enroll in driving lessons the moment they were legal to do so and are now proud owners who are independent, at least in the travel sense. Me, I'm still license-less because you could say I'm a rebel. I still don't see the need to fork out the money for it, especially since I'm abroad now. I'm not familiar with the roads here and I'll have to read the RTA from cover to cover before I decide on taking my license in Adelaide. (I can imagine my good friend groaning at that thought because he's been pushing me out of that due to the financial costs involved. Sorry, mate.) Another reason is because I'm not sure where my heart takes me for work. I don't want to be in the midst of learning it and suddenly move to - let's say - Brisbane for work and throw everything in a limbo. It'll be a different Road Transport Department and God knows how much unnecessary paperwork I might have to endure.