After an extremely busy fortnight, I caught some time to swim to the surface for air and catch some breath. Even though I'm on the Chinese New Year break, there are still assignments to be done... hence this wordless (?) posts. While I clear the backlog and that of the blog's, that is.
Up until now, I still don't understand how I was able to create such an art. I remember being in my Period 6 Media Arts class, feeling bored and a little adventurous with the elements on Adobe Illustrator.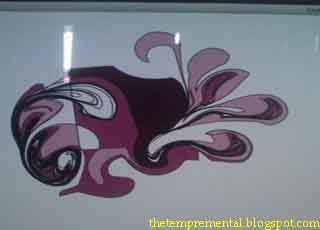 I call this "Malaysian Nemo". Don't ask me why; Mama Carrie suggested the name after seeing the image.