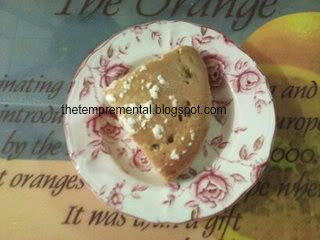 Cake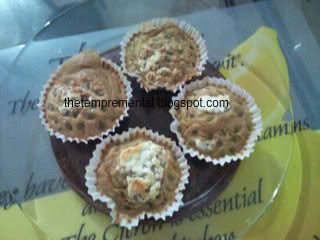 Muffins
Ingredients:
130g / 4oz cake flour
50g / 2oz maize flour
25g / 5 tsp brown sugar
22.5g / 1 1/2 tbsp baking powder
22.5g / 1 1/2 tbsp baking powder
5g / 1 tsp arrowroot powder
2 medium free-range eggs, beaten
2 passion fruits
4 small bananas, smashed
200 cc / 1 cup milk
Directions:
Preheat oven at 160C.
Oil a 4.5 inch round cake tin and set aside / line a 12-hole muffin tray with 12 paper cases.
Sift flour, sugar, baking powder and soda in a mixing bowl.
Add arrowroot powder.
Combine wet and dry ingredients and whisk well.
Gradually fold in passion fruits and bananas.
Pour mixture into cake tin / paper cases.
Bake between 45 mins - 60 mins or until a stick inserted comes out clean / bake for 15 minutes and dust with milk powder or icing sugar.