I had proposed the idea that we depart for the shopping mall from his place because his was the nearest to the shopping mall and I didn't want to waste time and gas and the expensive parking fee. We exchanged hugs when the time came for me to leave hours later; he had planned to meet someone else there.

Later that day, when I had stopped by the gas station to purchase gas and some tidbits, I noticed that he had left behind his sweater in the back passenger seat. I drove back to the place and told Mama Carrie to wait in the car while I went inside, searched for the appointed place where he was to wait for me. When I had arrived, he was with another friend of his and I returned the sweater, exchanged short words.
My thoughts:
It's baffling to know that I've not met the person before in real life and yet his name was revealed in the dream. Even though Dungeon had just mentioned earlier today that he would still like to come over to the city, I know that it's not him in the dream.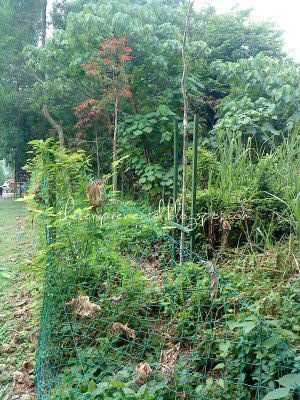 It was a beautiful hillside cottage with everything that one could ask for. The serenity it offered had done its part to soothe the nervous soul. The clean, hilly air had provided a break to the polluted city air and the system a break.

While we were spending time at the balcony of some hilltop café, I had caught a glimpse of someone pulling out the gun and suddenly, another friend and I were both pushed over the fence and down the hill to save our lives just as we heard a shooting and rounds of bullet cases hitting the floor.

Flashbacks of a certain person surfaced in my mind. How she, when she was alive, had volunteered her time in the same hillside cottage and moonlighted as the cottage's substitute public relations officer, made sure that the guests had the best time without much worries. How she, at her spare time, would meet someone at the beach by the stilts.

As we rolled down the hill, a thought suddenly flashed in my mind that it was probably her who saved us from the scene, wanted not to risk our lives at the hands of the shooter.
My thoughts:
Have I been watching too much news lately? Or am I thinking of Cameron/Genting Highlands?