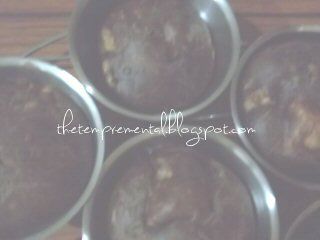 Ingredients:
Dry
1 Tbsp Van Houten chocolate powder, sifted
2 cups cake/pastry flour
1 tsp baking powder
1 tsp baking soda
40g chocolate bars, roughly broken
Wet
2 eggs
1 tsp vanilla extract
1 cup milk
1/2 cup olive oil
300g mashed bananas
Directions:
Oil a mould of your choice with butter.
Pour in oil to a mixing bowl and add the vanilla extract.
Beat in eggs (one at a time) with flour (half at a time) and milk (half at a time)on low speed.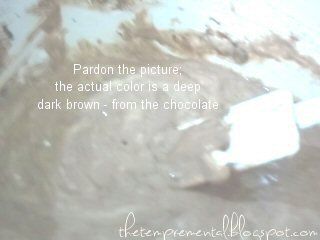 Add in baking powder and baking soda, followed by chocolate powder.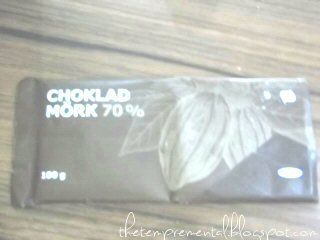 Any brand of chocolate bar is alright. Since I had bought this particular brand, why not use it up? It's from Ikea, by the way...
Fold in bananas and chocolate bars until creamy.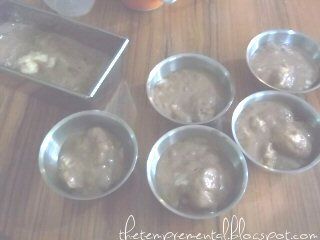 Pour batter into the mould.
Bake at 130C on bottom rack of the oven for 35 minutes or until a stick inserted comes out clean (or with a little melted chocolate)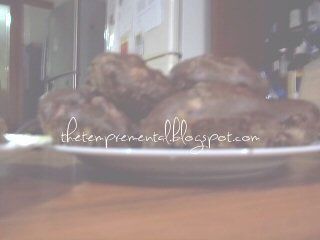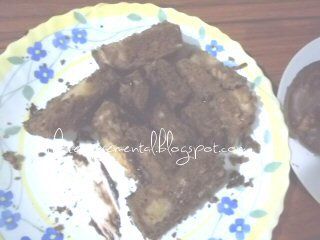 Leave on a metal rack to completely cool before serving.