It'd always be a matter of time before I can be found in the kitchen, all sweaty and soiled from the contained heat of the gas stove. Well, what do you expect? The need to finish the near-expired items is greater than the desire to treat the fatigue. No wonder I had the thought that I might be sliding down the route of CFS. Oh, that stands for Chronic Fatigue Syndrome.
So, what did I whip up during the short time there?
This.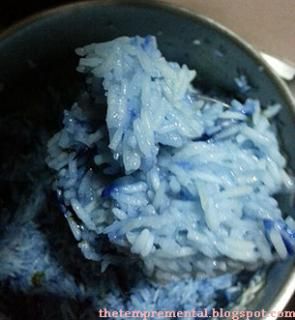 It looks like a piece of cake but it was not an easy feat, considering that this is my maiden attempt at it. Whether I was rushing to beat the clock or running on auto-pilot, I missed out on the most important part: the coconut milk! =.=" As a substitute, I threw a tad bit too much of salt into the mixture....
No wonder it tasted salty!
What about the second dish?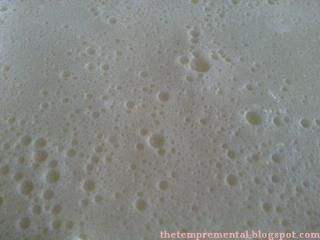 Well, it's a dessert and definitely easier than the first one. It's rather plain, if you ask me.
It's just a sachet of gelatin powder stirred and melted in a pot of boiling water before the addition of fresh milk and the refrigeration process. It's that simple for me. Taste wise, it's bearable, especially since there's no salt or sugar inside.