Saturday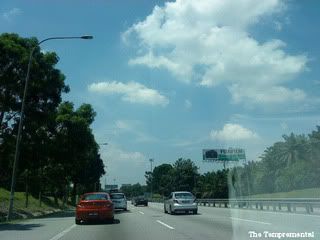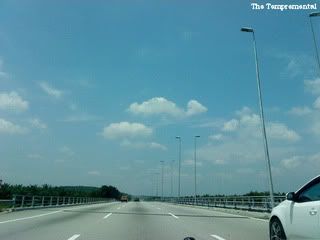 We started the journey at noon sharp only to arrive at the destination at almost 2 p.m. It usually takes between 50 to 90 minutes on normal, working days, depending on the route that you're on. The highway or the old, village road.
Mama Carrie had insisted that we grab a light meal, but the search for food was tough. As you know, I can't ingest anything that's made with egg or chicken. Yeah, I'm
that
problematic. It's a story all on its own.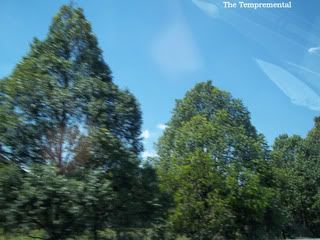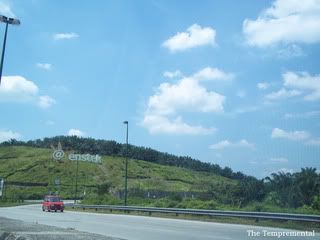 We stopped at Admiral Cove to take pictures of the area as Mama Carrie desperately needed them. In fact, I'm supposed to hover to someone's Flickr to download another set of photographs.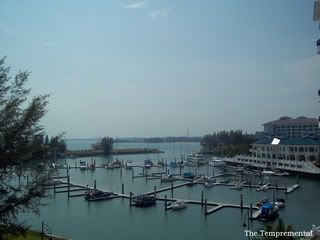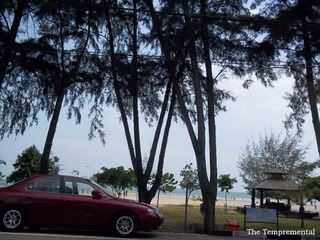 We were still in the building when C called, saying that he's waiting for us in The Gallery Lounge. We arrived there a little late because we had trouble finding the Lounge. I know where both Avillions are located, but this is the first time any one of us had stepped inside.
Lo and behold, it was a floor below the welcome area. Pffft. =.="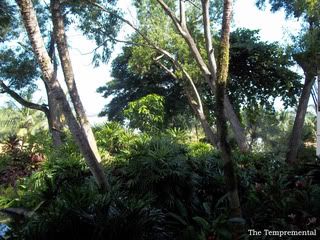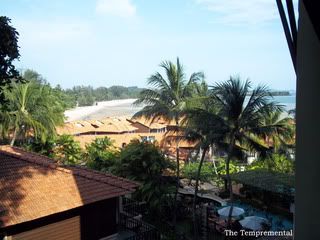 When I saw the only occupied table facing the stairs, I had the slightest suspicion that the two folks were probably them. C and his son. We took our seats, offered our apologies for being late. She asked if I was feeling sticky as the result of being near the ocean. I said that I'm only feeling sweaty and beat, but the truth was that I was craving for my comfortable bed. C suggested that we order any drinks that we want to quench our thirst. Me being me, I chose Iced Lemon Tea.
While the three adults talked to each other, I slithered to the toilet to have a wardrobe change. I had expected that I'd be sweaty and brought another T-shirt to change. The toilet was air-conditioned and it felt so cold. It reminds me of the one in the new Lee Rubber Building.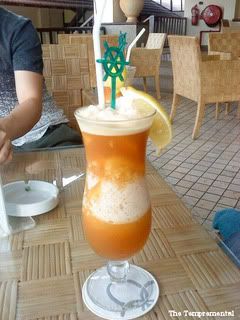 That's C's son's arm over there.
When the drink arrived, Mama Carrie thought that the drink was mixed with either cream or milk. The waitress stepped forward and explained that it's an iced blended drink. Blended or non-blended, it was a unique version and still had the sour taste that numbed my teeth with each sip.
As with all hotel drinks, it was pricey at ten bucks per glass, though the height could've passed off as a wine glass.
"How much is the hotel rate?" Mama Carrie asked.
"About 500 - 600 bucks," replied C.
I blinked my eyes in surprise. "Wow, that's expensive."
"Well, this is a six-star hotel."
She had barely drank her glass when the man called, informed that he was in an ostrich farm. C's son thought that it was the one near Thistle and C told her to take it easy, let him wait. She however dislikes to keep one waiting and struggled to finish hers. I offered to down the drink as I hate to waste, especially if it's being paid for.
The man was not to be seen when we arrived at the farm. It turned out that he was in the ostrich farm of another town. Grr, I fumed with anger when I heard that. I know it's easy to get lost when you're a tourist, but one can't just depend on GPS alone when it's a small town. One needs to ask the local folks for directions.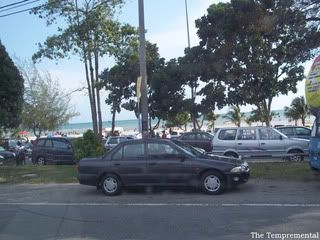 Even though we've been to Port Dickson a couple of times before, we still ask the locals for help when we're unsure. It beats blindly driving around an unfamiliar territory. And it sure saves time and petrol/gas.
Small town folks are not like city folks. They are more than glad to help anyone in need for directions.
C's son tried not to bark at the man on the phone, but I could sense from his tone that he was trying his hardest to control his rising temperature. If this were to happen to me back home, the sentence that I'll utter is, "I think we should probably schedule this meeting for another day instead since you're late and I'm in a hurry to beat the traffic congestion."
His own cell phone rang and he told the caller that "the man lost his way and we're going to bring him back to Port Dickson. I'll tell you when I return home; it's a long story." I don't know if he or his father or Mama Carrie had noticed it, but I was swearing under my breath.
To me, it's simple. If you don't know the way, you should've mentioned that it's your first time and you'll be late. That way, we'd not have to rush from The Gallery Lounge and being taken like a fool.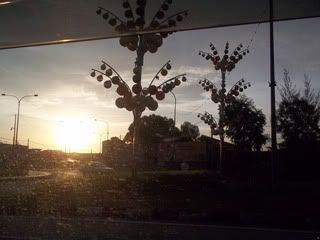 C, 如果你看到这个post, 我要说一声'对不起'. I'm really sorry for the inconvenience caused.
我真的没想到他会这样.
"If he's coming from [location withheld], it's even easier for him to come to PD. He just needs to follow the signboard," cited C. He's right; I've seen that particular sign many a time before. "Why the hell did he follow the route to Malacca?"

Mama Carrie sighed. "He followed the GPS."

"GPS isn't good for small town areas like PD," said I, sarcastically. I never meant to say that Port Dickson was deserted, but an Internet version of Uncle Google's map would have been better.

"Damn! I thought I could be home before nightfall." I wailed. "By the looks of it, what time would we arrive home?"




I couldn't be bothered when we arrived at the planned destination. I felt a sense of arrogance from the man and if Papa Carrie came along, it'll go down awry. He will shoot sarcastic comments and make it known that he's disgruntled. Because it didn't involve me, I ignored the man and his family. You can't blame me; I was burning with so much fury. I refused to smile or say hi. C's son had trouble maintaining the forced smile.
On the way back to Avillion parking area, he commented that the man "looked down on him" (exact words in Chinese) and thought that he was just a small kid. Bah, what a thing to say when he's an adult!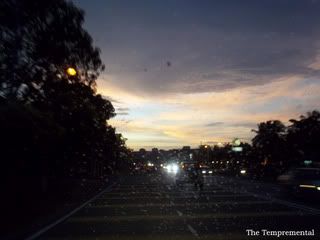 I can easily explain what that sentence meant, but it will incur way too many human being's wrath. Nah, not the Big man. Even He doesn't like those who had coined that term. Furthermore, it will only reveal the identities of both Mama Carrie, C, his son and the man. I never liked the idea of revealing them, especially when only Mama Carrie knows that I'm blogging about it.
I told her that whatever happened today will end up in the blog. No holds barred.
Because I went to bed late and was suddenly interrupted by something, I think I had only four hours of deep sleep to survive yesterday.