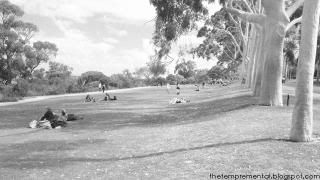 It hurts when you don't look back,
Not even to say Goodbye.
The raindrops are piercing my heart.
I can feel its sharp blade
Slicing the core of my soul,
Dripping blood around the scene.
Is that rain clouding my vision?
Are those tears blinding me?
Like a candle in the dark,
That is who you are.
Your entrance brings nothing but radiance.
Smiles, it paints on our faces.
Your departure burned all traces of life.
We walk with a slouched back;
The grins curved downwards.
A lifeless being that we now are,
We are dead in our hearts