There's not much to accomplish on a Sunday, especially if you're having a lack of sleep due to the previous day's matters. Having the mood for something light yet satiating, I ransacked the fridge for the leftover items and the ingredients that were recently purchased to bake... quiche!
If you're unaware of its humble roots, a quick search with Wikipedia would reveal that even though it's a typical French dish, it originated from Alsace-Lorraine, and means "cake" in the German language.
Mushroom and Potato Quiche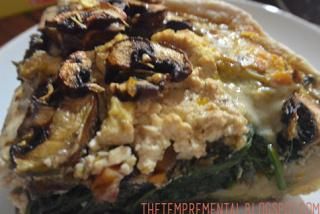 Pastry Crust
2 bowls of flour, sifted
1/2 tsp salt
1 Tbsp butter, melted
1/2 cup water
Directions: Preheat oven to 200C and oil a suitable baking dish.
In a bowl, mix flour, salt and butter until it forms into a dry-like consistency.
Slowly add the water and continue mixing the batter by hand, adding more water or more flour whenever necessary.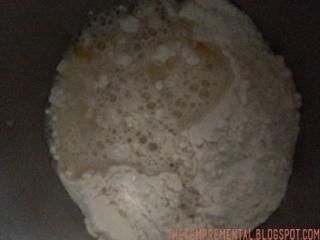 Once the dough has been formed, knead it on a clean working space and incorporate the excess flour.
Roll it into an inch thick in width.
Turn the pre-oiled baking dish upside down and use the base to measure the actual width of the required crust, trimming away any excess piece.
Carefully lay the dough into the aforementioned dish. Stab it with a fork, creating an escape route for the air and heat while blind baking.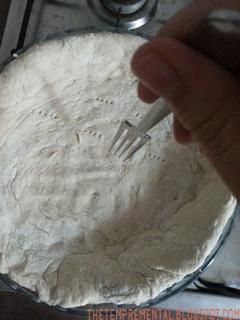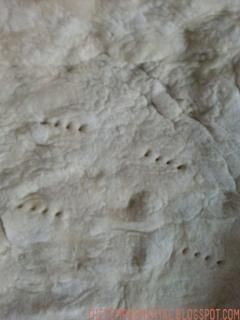 Blind bake at 250C for 10 - 15 minutes.
Filling
2 eggs, beaten
4 Tbsp chopped cooked pumpkin
6 medium-sized Swiss button mushroom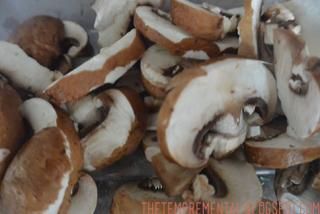 Mushrooms
310g spinach, washed and chopped
1 tofu, cut into cubes and mashed
2 small-sized chopped cooked sweet potatoes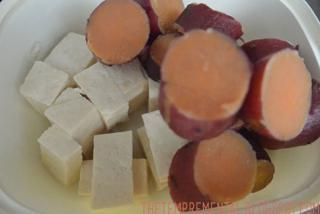 Tofu and sweet potatoes
1 medium-sized carrot, grated or sliced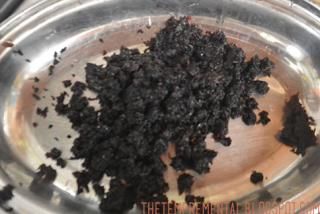 The one I used is the purple carrot, but feel free to substitute it with the orange type.
1 cup milk
1/2 tsp salt
1/2 tsp nutmeg
1/2 tsp pepper
Directions: In a pot of boiling water, blanch the spinach for 5 minutes or until soft.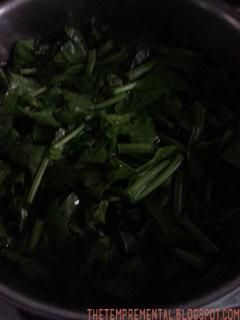 Strain the water and lay the cooked spinach on a separate plate to cool.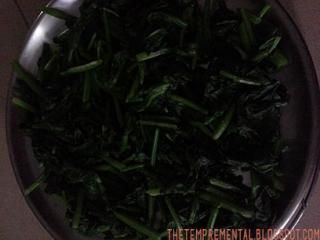 In another bowl, pour the eggs in.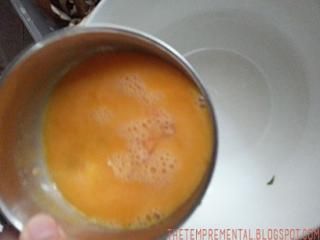 Mix milk, salt, nutmeg and pepper together and leave aside.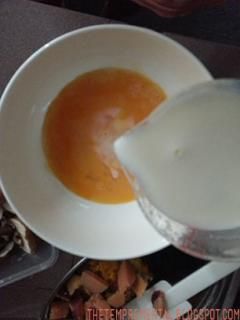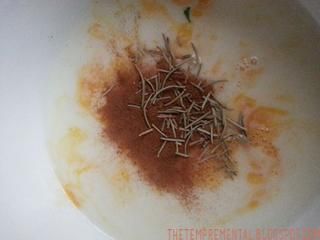 Chop the spinach into fine pieces.
Arrange the pumpkin and sweet potato around the baked crust.
Followed by the spinach...
Succeeded by the tofu...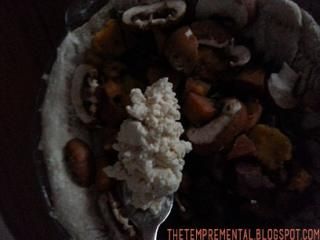 Before being joined by the mushroom...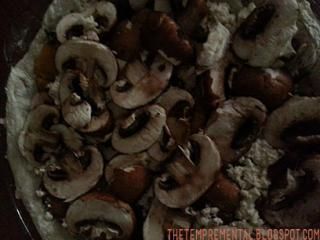 And last but not least, the egg mixture...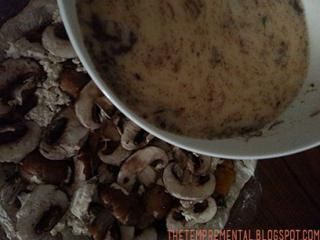 Bake at 180C for 30 to 40 minutes or until a stick inserted comes out clean.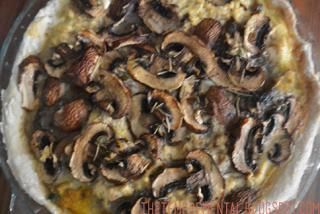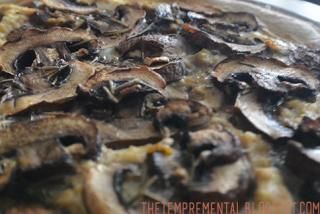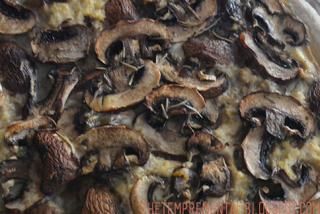 Cool for 5 - 10 minutes and use a knife to cut around the side to loosen the quiche before transferring into a serving plate.