As Mama Carrie needed to drive down to Ampang Point for her costume jewelry, we figured that we'd be able to kill three birds with one stone if we combined with our other plans.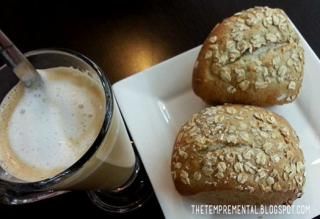 Spelt ciabatta with café latte
We drove down to the usual haunt in Jalan Ampang to avoid the lunch hour crowd in the little but popular restaurant in Ampang New Village and sampled the spelt ciabatta with the cafe latte.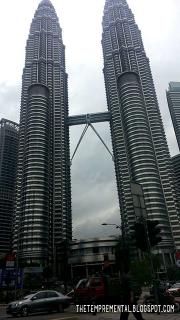 PETRONAS Twin Towers
For our late lunch, it was yong tau foo in Ampang New Village. I'll write a short review on it in a while; have too many reviews that need to be published currently.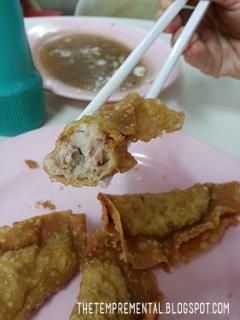 Fried wanton
After finding ourselves sandwiched and stuck in traffic congestion, it was a rush preparing the Christmas Eve dinner as we decided at the eleventh hour to attend the Vigil Mass instead to accommodate this morning's hill walk. Yes, no break even on a holiday!
It's quiche using leftover ingredients of spinach, mushroom and eggs.