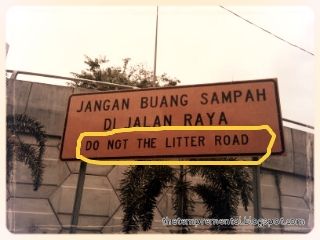 See what I mean?
I burst out giggling when I saw this sign because I immediately spotted the grammar error.
All the other signboards of the same message were at least phrased in a better way. It isn't perfect, according to Mama Carrie.
The person-in-charge could have gotten the message across to the drivers on the road in 3 simple words:
do not litter
.