I dreamt of a scene that went like this....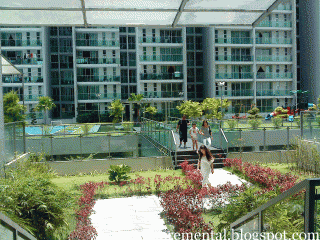 She knew that there would be a missing person's report made and in fact, she believed that it had already been made with the cops searching for leads that will lead to her discovery but with what had happened to her, she didn't want to return home.
She was embarrassed that she had been defiled and had no face to see her family and especially her loyal boyfriend. She felt sorry for him as he didn't need to go through this tough period, and wanted someone better than her current self for him.
She flew, flew farther than she wanted to but in the end, her family learnt of the truth and pleaded with her to return home and that they could and would start afresh as they struggled to move on as a closer family. Her boyfriend pleaded his case; he mentioned that he would stay by her side and no matter what she was, he would still love her for who she was.
That was all I could remember; thanks to the burning hot weather, I was weaving in and out of my sleep.