Oh, great! The third consecutive dream. I can't say that I'm exasperated by it, but it temporarily wrecked my sleeping hours.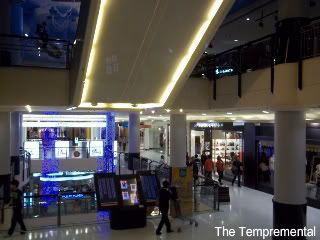 My friend - I'm not going to be specific; you do the guessing - and his girlfriend flew down to visit me.
Making up to a promise that I had made, I brought them to Sunway Pyramid to catch a meal. As we were walking around the complex, she mentioned that she wanted to stop by the store called Banana Republic. I replied that I'll have to check with either the information counter or the directory board as I wasn't sure.
There was indeed a Banana Republic store in the building and, while they were in the store, I decided that it was time to leave the lovebirds alone and found myself straying into a shop selling kitchenware - yes, the porcelain white plates caught my attention.
It was such a surprise that the shop was playing this song on its speakers.