I dreamt that someone whose face was hidden from view was behind the steering; I was in the passenger seat. I noticed that there was a Church with a road frontage (
think of Mid Valley
) but the normal, glass windows had been used to replace the usual stained glass.
It was packed to the brim with the guitarist singing on stage with two vocalists. The guitarist was a male, the vocalists female.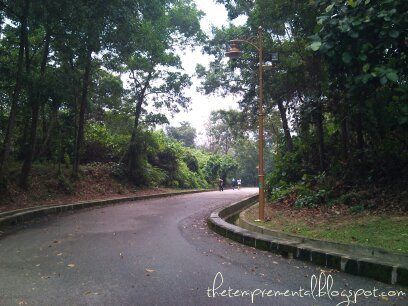 In the second part of the same dream, we were cyclists carefully maneuvering those road bends and curves, finally arrived at the café at the foot of the hill where other cyclists and walkers were. (
I'm however no cyclist in real life; don't fancy bringing my bicycle to the hills either.
)
A name however stood out. Fiona.