I didn't take pictures of the restaurant and of the dinner crowd because I was seated at the table closest to the boss. Let's just say I wasn't keen on him spotting me with the camera.
I know my review may not be perfect or up to par with food bloggers, but there's a first to everything. Allow me some more practice lessons and I'm sure I'll be better as the time passes us by.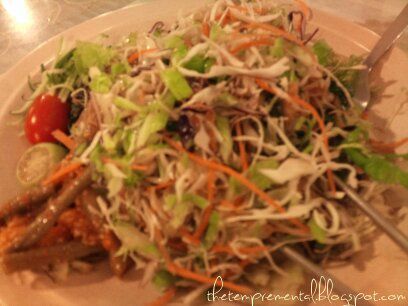 Basil Fried Beehoon, RM8.90
Had requested the waitress to pass the message to the chef that I wanted the dish to be cooked with less, less oil.
Sure, it was still a little oily but what surprised me was that it was less salty than before.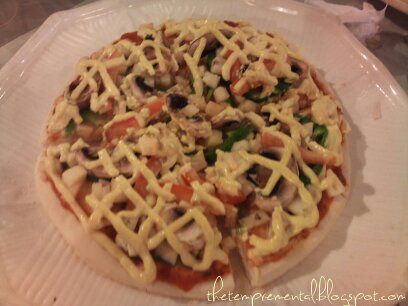 Mini Hawaiian Pizza (with a thick crust), RM8.90
The only difference to this dish is that it contains less oil than its commercial siblings. The taste and the presentation are still there, with only different varieties of vegetables used - pineapple, green bell peppers (to UK and Asian readers, that would be green capsicum), tomatoes and more.
Address
: Organic Freshmart,
17 & 19, SS 18/1B,
47500 Subang Jaya
Business Hours
: 10am to 9.30pm