Thursday: Forest Berry Frozen Yoghurt




Friday: Macadamia Supreme
Shoot! I know I'll have enjoyed the Forest Berry more than the Macadamia because the former is the flavor that I've always gone for whenever I'm near a NZ Natural kiosk. Macadamia, me have never tried but there are no complains. Better for me to sample all the flavors of the days - at 3.90, instead of its usual price of 6.90 - while it's still on, right?
I'm hoping that I'll be able to buy myself a scoop of Forest Berry on one fine Thursday.
Let you in one fact. I went overboard with the ice-cream brand during my days in Auckland, would even eat it every other week during the wintery and windy days. It didn't even help that I was living within walking distance to the mall. Literally a 10-minute walk to LynnMall.
I didn't get the brain freeze, though.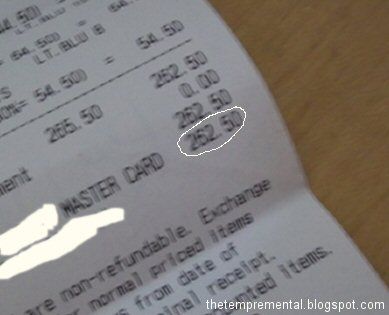 Even though I know that it's for the impending trip, I literally winced when the total amount came up to almost 270 bucks (on clothing!) but there were two benefits: there will be more points on my member card; and I didn't need to fork a single cent for the parking ticket.
I however discovered a hidden hobby of mine: year-end shopping. Mama Carrie raised an eyebrow when I hinted that I wanted to stay longer in the mall and shop even more. So, with that in mind, I shall head over to their branch in Ikano and in Curve a little later to see whether I can pick up more worthwhile deals.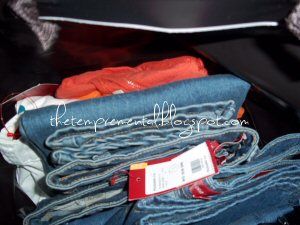 I won't be surprised when the departure date arrives that I'll be yanking two luggage worth of clothing while I make my way to the boarding gate. Gee, can I deal with it a little later?
Right now, I'm not even sure what has taken over my mind and my wallet.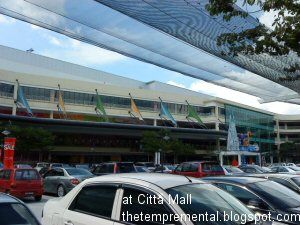 I've seen this mall many times before when I needed to take the shortcut. Living in an area like this, I'm forever exposed to traffic congestion here and there, mini and major. It's a surprise that I moved to this familiar place (let you in on another fact: I was born and bred here) upon my return from Auckland.
But then again, nobody is lucky to escape traffic congestion.
For someone who's never been to this place, it was quite relieving to know that the directions were quite straight forward (even though there were no proper signboards around). My acquaintance however had quite a rough time finding the place.
So, what were we doing in an unfamiliar place like this?
Good question.