Hmm, what am I to write about? Here I am, staring at the blank page before me with the brain terribly exhausted from writing some other but necessary documents. Mind you, I still have a long way before I'm done with 'em.
But I guess I can write about Christmas and how I'll be spending it.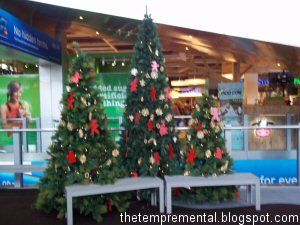 Apart from it being a couple of weeks away after my birthday, what I love about Christmas is the beautiful carols and the presents. Oh, and the decorations too. If it weren't for the crowd, I actually fancy taking drives to the favorite haunts and capture the many different decorations on film and paper.
I miss the street that I've always referred to as the Candy Cane Lane. It's the street where the neighbors will adorn their houses with the decorations and allow random strangers to come and admire it or maybe even make a comparison between the houses.
The lights will bring the normally quiet street to life, exuding a welcoming feel to any visitor.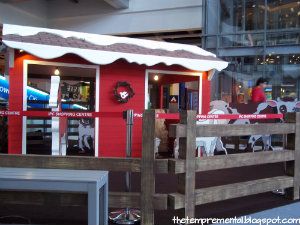 Before I continue, don't you think the picture above resembles a little of the manger that baby Jesus was born in?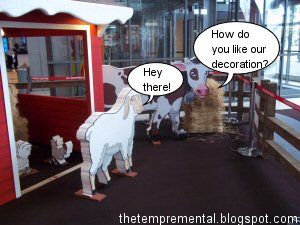 I can't help but observe that the sheep looks … sneaky. He looked like he was ready to pounce on me.
Due to space constraint, more pictures can be found here on The Tempremental's Facebook page.
We had woken up early to run some morning errands on the same day that I indulged in my
birthday treats
before heading out to Sunway Pyramid.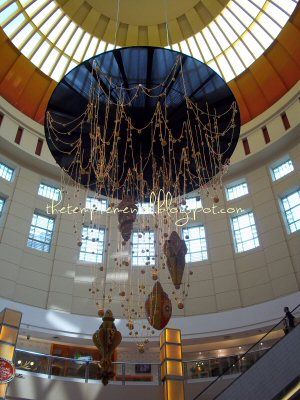 This year's Christmas will be celebrated in a simple way – different from past years.
There won't be any travel plans.
There won't be any gatherings to attend.
There won't be any grand buffet meals to splurge on.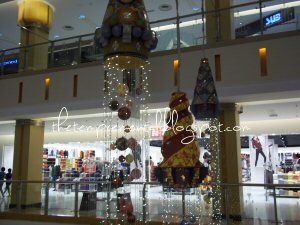 I wish I had been able to slide to the old wing's concourse for more photographic moments but we were pressed for time.
A pity, don't you think?
I'm only looking forward to the Christmas Mass where I can enjoy the choir's melodious voice. I'm not placing too much hope on presents this year because, well, I doubt there will be one for me...
... even though the presents here are all waiting to be delivered or collected by their respective recipients.
That is however provided that the world doesn't beat me to it. Tell me, who isn't worried or apprehensive about the end of the world?