"Even if you're not happy with the way things turned out, you didn't have to write your [displeasure] on your face."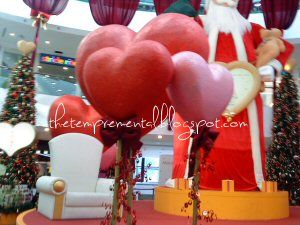 And gee, here I thought that I forced it down and kept a low profile. I'm not a crowd pleaser, but I certainly don't want to incite the crowd either…
It'd have been alright if it had happened on any other given day – but certainly not on Christmas morning, a day when I should be full of smiles instead. The annoyance that I felt during the 21st birthday resurfaced again into a full-blown resentment and exasperation – so much so that yes, my face was fixed in a displeased frown for half the day. I didn't know what caused, but I remember getting it worst.
Can I say that I'm really happy that I'll be permanently away during this time next year? I'm not sure if I can swallow it with a pinch of salt again – and there's Chinese New Year to worry about. It's exactly six weeks away, and I'm already worried whether I'll have to sit there like a lost and confused participant.
I may be able to speak and understand Mandarin; that doesn't mean I'm fluent in it.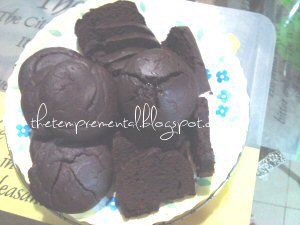 Chocolate muffins and chocolate loaf that I had baked on Christmas Eve. Had to brighten the picture by at least 20% as the original picture was far darker than this.
It was a typically normal Christmas if you throw this out of the bigger picture. We swung by Freddy's place to pick up a couple of groceries and spent the whole day sprawled on the couch, swerving through the Astro channels, hoping for a program to watch. But shoot! There was nothing interesting to watch on Christmas Day! WHAT?!
As Wednesday morning rolled around, my dear friend and I went together in her car to Sunway Pyramid, where we spent most of the day together doing what we do best: window shopping, although we both bought a couple of accessories and the traditional Chinese pastries to bring home.
The deer that I never had the chance to capture
.
After lunch at Pasta Zanmai, we shot straight for Daiso and browsed through other shops. With lethargy hitting on us and the time going against us, we decided to head home and crash.
The hours flew faster than I had expected. I was dead exhausted when I entered the house to Big Fat, who merely wagged his tail with confusion in his eyes. It was like he didn't recognize me in that split second.
Stay tuned for the food reviews that I have in store.
And until then, I'm out of here to take a breather.