First and foremost, let me begin by saying that this is a scheduled post. At this timing, Ciana has hiked Bukit Kiara and is now running her errands, picking up a couple of groceries along the way.
The NKVE at 5.15pm.
Traffic congestion. This is the reason why I like to stay in my neighborhood - it happens to be the place that I was born and bred in - unless I really have to venture out to run my errands.
Me being me, I was supposed to bring those pairs of jeans that I had bought from Padini for alteration last week but it was just one of those things that I haven't gotten around to … until recently.
Seeing that Thursday's NZ Natural Flavor was the one that I had been eying for – Forest Berry Frozen Yoghurt, I went ahead and bought a scoop without asking for Mama Carrie's permission. Polishing the cup, ah, it has allowed me the split-second enjoyment of the pleasant New Lynn memories. Let's see, how about making the 5-minute walk to LynnMall weekly for this? Yup, I used to live in that little townhouse (which I still love) behind the Waitekere Community Center.
Mind to treat me to a scoop if and when we meet in person? *winks*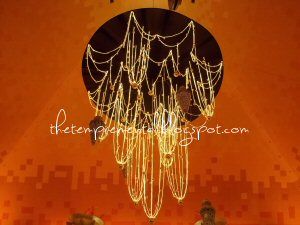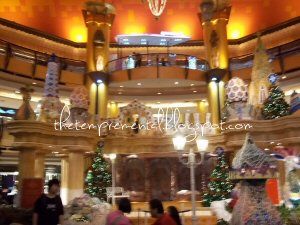 And since I had brought the camera along, I went around the old wing's central concourse and took pictures of the Christmas decorations. Gee, I'd have been able to take a clearer picture of this decoration if it weren't for the family.
I don't blame them; I wanted to be done with photography before the crowd arrived.
Couldn't quite take the whole decoration because, again, somebody was blocking my view.
More pictures can be found
here
, on The Tempremental's Facebook page.