I'm not like other folks.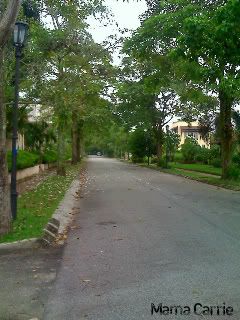 I can't remember much from my childhood, only bits and pieces of it. Don't ask me why; I wouldn't know. It may have started from the short-term memory loss that I sustained in New Zealand. It's not like I sustained any concussion to the head. I just happen to wake up one morning and couldn't remember most of it.
I was lolling about in my living hall when my mind escaped me and went to that Penang trip. About how the trip may have been different if my friend had tagged along. How he'd have rolled his eyes at the amount of bread loaves and buns that Mama Carrie had bought from the Penang Adventist Hospital in Pulau Tikus. (Papa Carrie had stayed back to keep an eye on Big Fat).
But hey, some things would've still happened.
I've made up my mind; I'm leaving the story as it is until I can face it with an open mind again. I can't think of the next scene as well. Will I have to resort to writing each scene individually and "pasting" it together eventually? We'll see.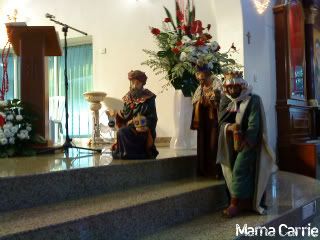 I know it's only six weeks away, but have you guys started planning for Christmas? Not for me. I'm not planning to bring out the tree (it can never be the real one) until the end of the month. It's just too early and I'm toying with the idea of sending greeting cards instead. You see, shopping for suitable and useful Christmas presents is really tough. I like to make sure that the folks on my list receive wrapped items that they can pass it on if it's something that they don't need.
I'm thinking of skipping the meal as a lot has to go into the preparation and execution. Did I mention that we rushed to the grocery store, bought the last-minute ingredients and kept it in the fridge before rushing to Church for Mass last Christmas? Not to mention, desserts are out as I'm gluten-intolerant and "sugar destroys the blood" - June.