Here I am sitting here in front of the computer screen, writing today's post and battling a cold. It's really easy for me to fall ill without
actually
falling ill, but my eyes feel like they're on fire
right now
.
Now that the year is coming up, I'm really keeping my fingers crossed. I'm not expecting much but I'm certainly hoping for the best. I've so much laid out in front of me for the next year and I'm not looking forward to being a year older or any of the responsibilities that come with it.
You see, I don't want to make the wrong choices that I'll regret.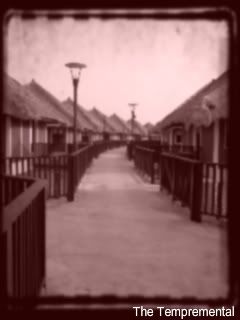 I miss this place. Will this place be my honeymoon? We'll see.
I'll be honest. Brutally honest, if I can.
The Carries and I are having the slightest regret of not expanding our horizons earlier back in the day. If we had went to New Zealand when I was a little child of two - three, two things are for sure; we'll be permanent residents or even citizens and the group of friends that I have won't be the same group that I have today.
Not that I'm complaining. Life is never perfect and we just have to move on, no matter what.
Which brings me to something that happened yesterday.
It was the third time that I had to unwillingly witnessed someone showing off his moves on his bicycle while I was cycling with Big Fat around the neighborhood park. I seriously would haven't cared if this fellow wasn't doing it right in front of my face.
There was a cynical smile on my face after we passed each other. I would rather be left at peace when I cycle and gather my thoughts about life and other matters without being distracted (unless it's as important and serious as an accident).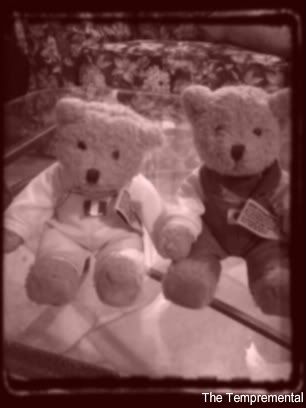 I received an offline instant message from Bya yesterday and was instantly reminded of my promise to him that I'd have the document completed "hopefully before Thanksgiving", but I'm afraid it'll have to be postponed indefinitely.
Amigo
, if you're reading this, I'm so sorry that I've hit yet another dead end that will end up pushing back the completion date.